Administrator
Posts: 3371
Joined: Thu Sep 19, 2013 6:58 am
Pronouns: she or they
Location: Australia
Thanks from me too! Mods have to make some very difficult decisions to keep FOCA as safe as it is. So it's very much appreciated.
---
Posts: 1295
Joined: Fri Jan 17, 2014 4:48 am
Pronouns: any female or generic pronoun
Gender: Female
Location: Canada
Thanks from me too!
I fuss over details, loath absolute/blanket statements, and probably over think everything I do.
---
Posts: 3467
Joined: Wed Sep 18, 2013 5:49 pm
Pronouns: They, Rose, Captain, Senator
Gender: Sure!
Location: Brooklyn
Contact:
What an awful situation. Thank you for dealing with it so well.
Editor, craftsperson, neutral good social justice bard. Partners are X (they) and J (he); child is Kit (they).
Struggling with a writing project?
Ask the Story Nurse!
---
Posts: 1814
Joined: Wed Sep 18, 2013 7:57 pm
Pronouns: They/them
Gender: Agender
Location: A small quiet room
Hugs offered to all the mods. I remember contributing to one of those now-locked threads. My heart goes out to this person, wherever they may be, and I hope something changes for them soon.
twitter@smkovac
---
Administrator
Posts: 5012
Joined: Sun Sep 08, 2013 5:00 pm
Pronouns: she, her
Gender: female
Location: United Kingdom
You are all wonderful people and deserve many kittens. Here is a basket full of kittens for everybody!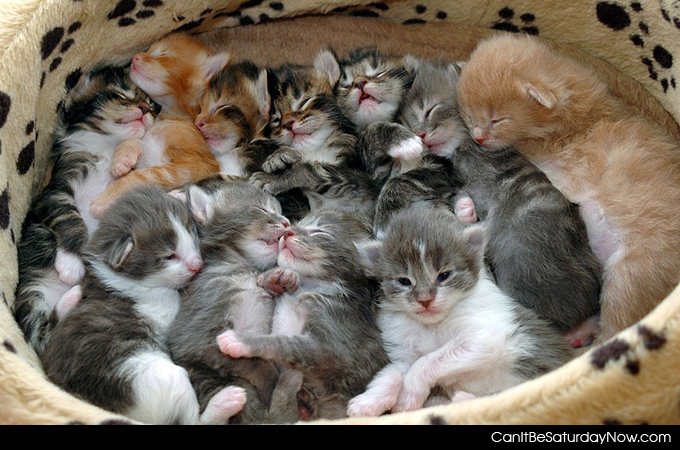 ---
Posts: 1447
Joined: Mon Feb 10, 2014 6:06 pm
Pronouns: Any, Trundles, T-Bear, etc
Gender: Kind of an "ehh" noise with a hand-wobble motion
Location: Ridiculously Canadian
I... whoa. Thank you. I try not to be cautious or think poorly of folks posting here for help (because 99.9999% are wonderful and indeed need help) but this user is extremely upsetting to me, partly because I spent a LOT of time and emotional effort in PMs with them as one of their alter-egos without realizing it was the same person who had slammed shut my assistance previously (and I don't know why they came to me, but it really hurt me to find out they were just... using me for attention? Trying to hurt me further? I don't know.)

So it is good for me to know they are still around and to guard my heart just the tiniest bit, because honestly I missed the last forum post-personality and it's making me sick to my stomach knowing that someone who is knowingly-or-not maliciously hurting people is still around. I can hope that they find hope and happiness and help, but somewhere far, far away from this basket of kittens and hugs. One bad apple rots the bunch, it's why we remove bad apples from baskets before shipping or do not place them in those baskets at all (says the ex-apple-farmer).
You be who you are inside, and I'll be your friend with pride.
---
Posts: 990
Joined: Fri Jul 17, 2015 10:35 pm
Pronouns: she/her
Gender: Female
Location: Toronto, Canada
@Trundlebear It was so kind of you to want to help this person, and it was awful of them to take advantage of that. Jedi hugs if you want them!
---
Administrator
Posts: 5012
Joined: Sun Sep 08, 2013 5:00 pm
Pronouns: she, her
Gender: female
Location: United Kingdom
Oof, Trundles, I know you were one of the people particularly hurt by this person. If you need to process it, you know where we are. <3
---
Posts: 2
Joined: Thu Dec 03, 2015 5:57 pm
Pronouns: she, her
Gender: female
Location: west coast of the US
Hey. I'm a longtime Captain Awkward reader, sometime commenter over there, first time commenter here. When I read this post, I couldn't help but be reminded of these old posts from Hoyden About Town:
http://hoydenabouttown.com/2011/08/13/r ... you-troll/
http://hoydenabouttown.com/2010/04/06/o ... w-chances/
Because of the morphing pseudonyms, PM-ing of forum users, specific targeting of feminist spaces, and their habit of using people for attention, this sounded
very
familiar to me and led me to suspect that this is the same troll resurfacing in a new space. If I am wrong, and it's another person engaging in the same tactics...well, that would be awful but unsurprising. But if I'm right, then a moderator here might want to notify one of the people who have been gathering up this person's pseudonym's to alert them of their new activities.
Full disclosure: I was targeted by this person years ago. My trust has never completely rebounded.
---
Posts: 4484
Joined: Sun Sep 08, 2013 12:28 pm
Pronouns: she/her
Location: the Rising
Hi Cactus!

Welcome! It's so nice and thoughtful of you to give us a heads up. Thank you!

Fortunately (?) they seem to be different people. I am very sorry the people at Hoyden About Town, and you specifically, got targeted. It's awful. I hope the Captain's blog & FOCA can be a small part of making things better for you.
The difference between the truth and a lie is that both of them can hurt, but only one will take the time to heal you afterward.
---